Fall has started to set in, the days are getting colder and carefree summer days seem like a distant memory already. As our bodies adjust to the cold and the multiple layers of clothing, many of us turn to comfort foods to kick the winter blues. After a long day in the cold, we find ourselves craving a warm bowl of cheesy pasta, soul-soothing soups, and of course, let's not forget the gooey warm desserts that ooze with sugary goodness. It's natural for us to be drawn to foods that are high in sugar, calories, and carbohydrates during the colder seasons. However, if you are following the keto diet, turning to that hot cup of cocoa topped with marshmallows can put an end to all your hard work in an instant. But there is good news. Just because you are following a restrictive diet doesn't mean that you have to bear the cold alone. There are many keto comfort foods that are low in carbs and will satisfy your cravings!
Why Do We Crave Cozy Food in Winter?
Craving comfort foods in winter has more to do with science than it does with Thanksgiving or Christmas. Yes, the holidays can take a toll on our waistlines but there are many other reasons why we crave bottomless cups of hot cocoa and a double serving of cheesy fries. Some studies suggest that cooler temperatures trigger an evolutionary mechanism within our bodies and subconscious. Long before we had indoor heating, adequate clothing, and supermarkets, our prehistoric ancestors would increase their body weight during the colder months to keep warm and survive when food was scarce. 

Another reason why we turn to comfort food is that our bodies are craving a dopamine and serotonin fix. During the hot summer days, we spend most of our time outdoors where we are exposed to sunlight. We also exercise more in summer. Sunlight and exercise trigger these happy chemicals, but in winter, we see a drop in both sunlight and exercise, so we look for another way to trigger these happy chemicals. Our stomachs produce dopamine and serotonin, which is why we get a rush of happiness when we eat our favorite meals. Once we have fueled up on that tasty hot pudding, the surge of happy chemicals gets sent from the stomach to the brain, leaving us feeling satisfied, happy, and confident.

There are many other reasons why we turn to sugar-laden foods during winter but thanks to the keto food pyramid and a little bit of creative culinary skills, you can indulge in cozy winter meals without affecting your ketone production.
Keto Approved Comfort Foods For Breakfast
It's no secret that breakfast is the most important meal of the day. Eating a wholesome breakfast provides your body with all the sustenance and nutrients it needs to function properly throughout the day. On a keto diet, the same wisdom applies. Studies reveal that skipping breakfast could lead to more weight gain because you tend to eat larger meals throughout the day.

Rev up your weight loss with these low carb breakfast ideas:
Savory Keto Muffins With Cheddar and Sage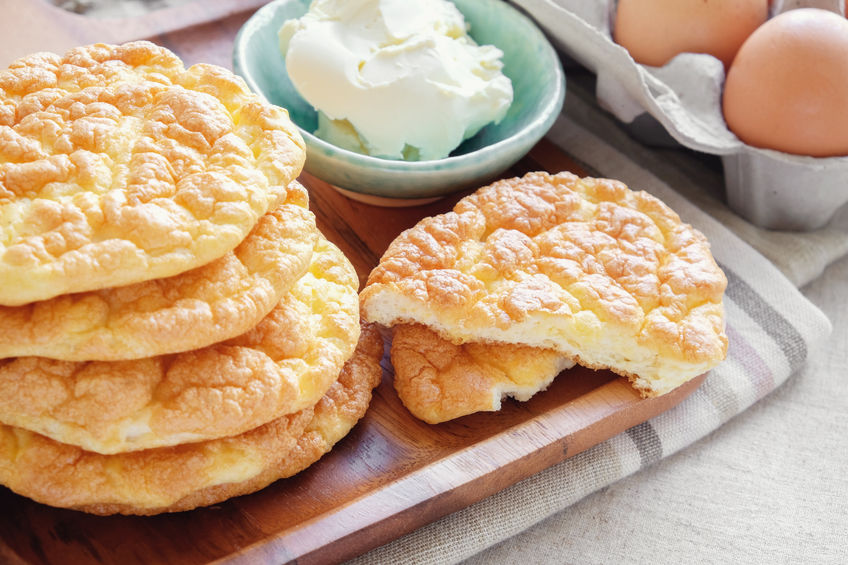 These keto-approved breakfast muffins take minutes to whip up and can be enjoyed by everyone. Non-keto dieters won't even suspect that these muffins are gluten and sugar-free! Each muffin only contains 2 grams of net carbs, 20 grams of fat, and 7 grams of protein. The impressive macronutrient ratio is not the only great thing about these tasty breakfast muffins. The combination of sage leaves and garlic powder is rich in beneficial nutrients and vitamins needed to jump-start your body and mind to tackle the day ahead. Sage is rich in polyphenols such as rosmarinic acid, rutin, chlorogenic acid, and caffeic acid, which are beneficial for reducing the risk of cancer and improving brain and cognitive function.
Keto Blueberry Pancakes
If the winter blues have gotten the best of you, indulge in these comforting keto blueberry pancakes for breakfast or whenever the sweet tooth strikes! It only takes 12 minutes to prepare and cook and the best part of all is that you only need 5 ingredients. Blueberries are beneficial for reducing DNA damage, which can lead to aging, and lowering blood pressure. Blueberries are also comprised of 85% water, making them the best low carb fruit for the keto diet. This recipe makes a serving of 4 pancakes and contains 3 grams of net carbs, 29 grams of fat, and 17 grams of protein.
Ingredients:
¼ cup of full-fat cream cheese
2 large eggs
1 tsp stevia
½ tsp cinnamon
Blueberries for toppings
Instructions:
Blend all ingredients until smooth and set aside for 2 minutes or until the bubbles have settled.
Pour a ¼ of batter into a hot, well-greased pan.
Cook until golden, flip, and cook until the other side has goldened.
Repeat with the rest of the pancake batter
Serve while hot with coconut syrup and blueberries.
Keto Approved Comfort Foods For Main Dishes
The comfort food cravings usually start to set in after a long day at work or running errands. During winter all we want to do is get home, put on our warm slippers and enjoy a comforting meal without the guilt. This is all possible on a keto diet, you don't have to turf the soups or curries for the same boring salads and steamed vegetables. There are a ton of healthy comfort meals that can be enjoyed without sacrificing your macronutrient ratio for the day.

Here are a few comfort food recipes to try for lunch and dinner:
Keto Chicken Makhani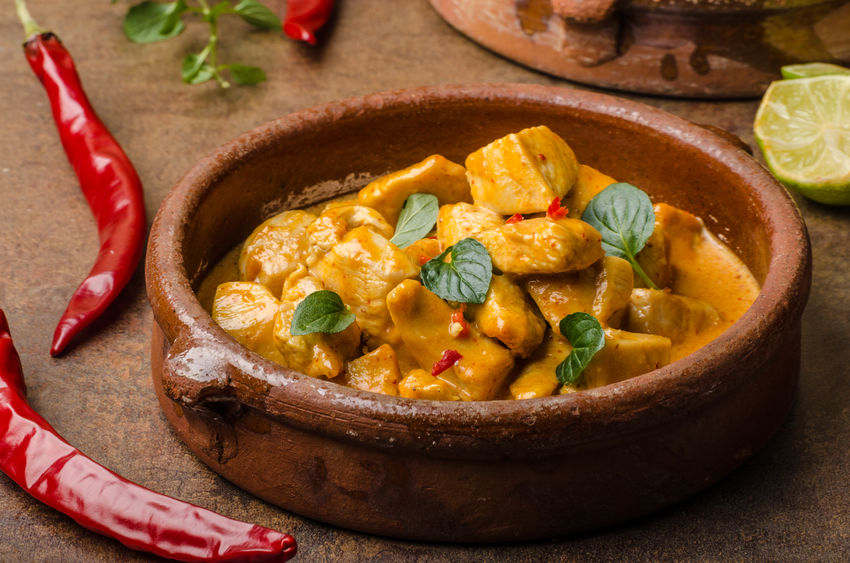 This Keto Chicken Makhani is filled with all the right flavors and spices to beat the winter blues. The fresh garlic, turmeric, ginger, and cayenne pepper helps to speed up the metabolism, boost your immune system, and regulate blood sugar and insulin levels. The perfect weapon against symptoms of the dreaded keto flu. This dish can be cooked in 30 minutes and only contains 6 grams net carbohydrates, 17 grams of fat, and 25 grams of protein per serving!
Bone Broth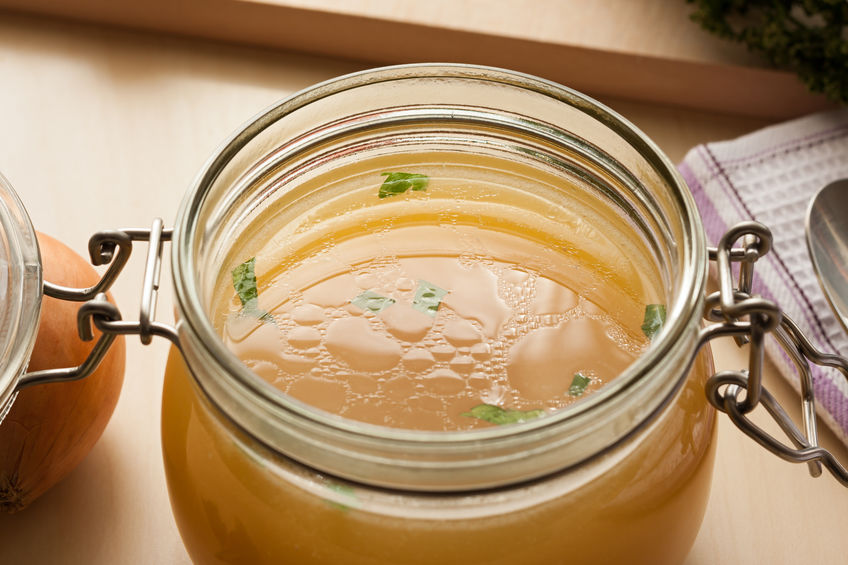 Bone broth is a healthy and comforting meal all rolled into one. It is the perfect way to fuel up on beneficial nutrients and soothe cold bones during the day and evenings. It is a great source of protein, measuring at 6 grams per cup and contains vital minerals such as phosphorus, calcium, and potassium, which helps to replenish electrolytes, increase bone strength, and boost the immune system. The only downside to bone broth is that it does take a few days to simmer, but you can always make a bigger batch ahead of time and store it in the freezer for the next time you feel like a keto-friendly comfort meal.

4 lbs of mixed chicken or beef bones (knuckles, short ribs, feet, and neck bones)
2 carrots, chopped
2 celery stalks, chopped
1 yellow onion, chopped
1 tbsp of olive oil
2 tbsp of apple cider vinegar
Spices of your choice
If you are not using the bones from a meal you have roasted previously, then pre-roast the bones in the oven for 30 minutes at 400F.
Place all the fresh ingredients, vinegar, spices, and roasted bones into a soup pot or crockpot.
Cover with water and simmer on high.
Reduce the heat to low and allow it to simmer for 10 to 24 hours.
Keep all the ingredients submerged by adding water as needed.
Remove from the heat when the broth has turned dark, rich brown.
Strain the broth through a cheesecloth or wire strainer.
Serve hot or store in the fridge for later.
Keto Approved Comfort Foods For Desert
Instead of reaching for high carb sugar-filled treats, try a few of these keto-friendly options to satisfy your cravings:
Curbing The Cravings
While these foods may be low in carbs and filled with healthy nutrients, there are many ways to boost your mood and get comfort during the colder months. Being a couch potato is not going to do anything for your mood, you still need to get out there and enjoy life, even if it means wearing an extra pair of socks and jacket. 
Don't give up on the gym, make an effort to keep going, even if it is once or twice a week.
Spend an hour or two in the sun for a Vitamin D fix, it will do wonders for your mood.
Don't trade in the water for a hot beverage, we sweat as much as we do in the warmer seasons and the added layers could lead to dehydration. Dehydration is usually confused with feelings of hunger and could lead to overeating.
By staying active, eating healthier comfort foods and getting off the couch, you can put those winter blues to bed for good!

Do you want to find an effective Keto treatment? Check out our top rated Keto products