People tend to focus on breakfast and dinner when they plan their meals, leaving them at a loss when it comes to keto lunch ideas. It's easy to pack a sandwich or grab some takeout when you're on the go, so when you don't have those options, you need to work hard to find some good alternatives. Whether you are looking for keto lunch ideas for work or for times when you are away from your kitchen, take a look at the simple and delicious low-carb recipes below.
Succulent Salmon and Zucchini Skewers
Some people have a hard time eating a heavy meat meal in the middle of the day without falling asleep, which is why these salmon and zucchini skewers are a great for lunch. These look super impressive and are simple to make. They also taste great both warm and at room temperature. If you have time, you can marinate the salmon and zucchini for a couple hours, or even overnight, before cooking
INGREDIENTS:
1 lb Boneless, skinless center-cut salmon fillets, cut into 1-oz cubes
3 Medium-sized zucchini
4 tablespoons Olive oil
2 teaspoons Dried thyme
1 tablespoon Lemon juice
½ teaspoon Salt
¼ teaspoon Pepper
4 wooden skewers
INSTRUCTIONS:
Soak the wooden skewers in water for about 5 minutes while preparing the skewers.
Preheat grill or oven broiler to 400° Fahrenheit or medium heat.
Remove the skin from the salmon and then cut into large pieces.
Slice the zucchini into thin rounds.
In a mixing bowl, make the marinade by combining olive oil, salt, pepper, thyme and lemon juice.
Add the salmon and zucchini to marinade and mix gently. You can marinate overnight by covering the bowl and placing in the fridge.
Thread salmon and zucchini onto skewers and then either broil or grill.
Cook for about 5-7 minutes on each side until the salmon flakes with a fork.
Serve warm or at room temperature.
Quick Keto Lunch Ideas: Tuna Cakes!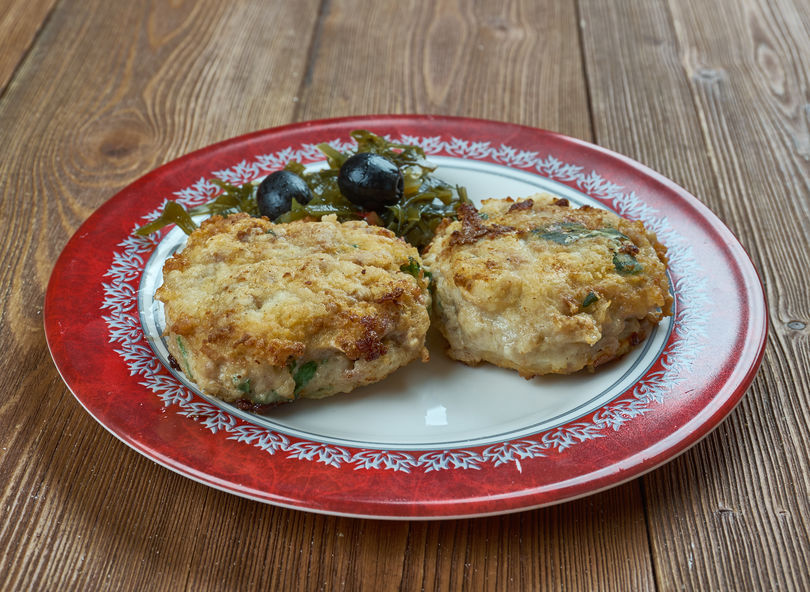 For more quick keto lunch ideas, try other fish, such as tuna. In this recipe, you can transform two cans of tuna into an easily pack-able meal by making tuna cakes. These are also kid-friendly which is great when you don't want to prepare different lunches for everyone in the house!
INGREDIENTS:
2 Cans of tuna, drained
1 tablespoon Full-fat sour cream
3 tablespoon Parmesan cheese, grated
1 Egg
1 tablespoon Fresh chives, minced
Sprinkle sea salt and fresh black pepper to taste
INSTRUCTIONS:
Add all the ingredients into a large bowl and mix until they are combined well.
Using your hands, form patties, you can make them smaller or larger depending on how many patties you want to make.  
Drizzle a little bit of coconut oil into a nonstick pan over medium heat. 
Fry each patty for 7 to 8 minutes on each side or until they turn golden brown. Make sure you flip the patties over gently so they do not break apart. 
Set aside until cool, pack them in your lunch box and refrigerate until you are ready to eat them.
Scrumptious Chicken Balls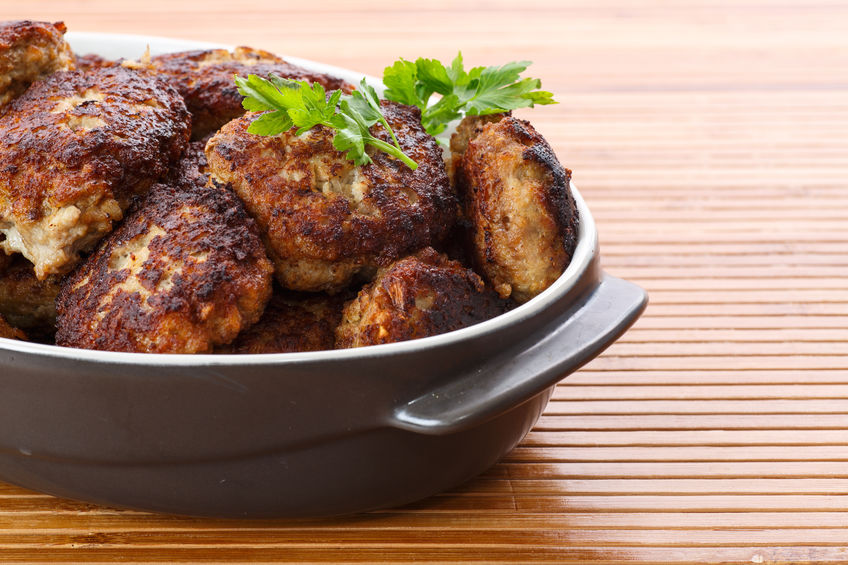 Along the same lines as tuna cakes are chicken meatballs. This versatile recipe is both tasty and filling and is good to bank in your keto lunch ideas.
INGREDIENTS:
17.5 ounces Ground rain-fed chicken
1 Large egg
¾ cup Parmesan cheese, grated
1 teaspoon Minced garlic
1 teaspoon Onion powder
1 teaspoon Paprika
½ teaspoon Cayenne pepper
½ teaspoon Salt (pink Himalayan works best)
¼ cup Fresh parsley, chopped
INSTRUCTIONS:
Preheat your oven to 400°F.
Add all ingredients together in a large bowl and mix until everything is combined well.
Using your hands or a spoon, Form your meatballs and place them onto an oiled baking sheet. You should get about 25 bite size balls from this recipe.
Bake for 25 minutes or until they have browned.
Serve them warm or set aside until cool, pack them in your lunch box and refrigerate until you are ready to eat them.
Summer Keto Sliders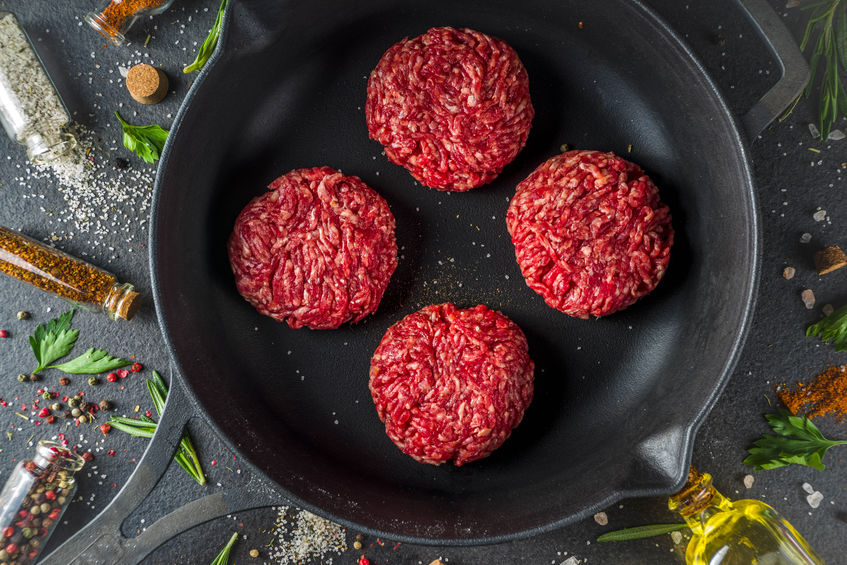 Burgers on the grill, crispy chips in the oven and the entire family sprawled out in the garden is synonymous with lazy hot summer days. We can just picture it now! These days do not have to be a thing of the past just because you are following the keto diet, in fact, you can still enjoy a burger and fries without worrying about your ketone levels being affected. Instead of trading your grilled patties for a salad, why not try our fantastic keto sliders? They are jam-packed with wholesome ingredients, easy to prepare and the added bonus is that the whole family can enjoy them too.
INGREDIENTS:
Slider Buns
2 teaspoons Fresh rosemary 
4.5 ounces Almond flour
6 ounces Mozzarella cheese, shredded
4 ounces Cream cheese
1 tablespoon Baking powder
1 teaspoon Dried chives
1 Egg
Succulent Smashed Patties
22 ounces Ground grass-fed beef
2 teaspoons Fresh thyme
1 tablespoon Garlic, minced
Sprinkle sea salt and ground pepper to taste
Optional Garnish
Rocket, red onions and tomato
Cheddar cheese and onions 
Crispy bacon and avocado
Fried mushroom, cheese, and tomato
Cucumber, lettuce, and tomato
Fried onions and pickled jalapenos
INSTRUCTIONS:
Slider Buns
Preheat your oven to 350°F.
Combine the almond flour, baking powder, rosemary, and chives. Mix together and set aside.
Combine the cream cheese and mozzarella in a microwave safe bowl and heat on high for 1 minute. 
Remove the mixture from the microwave and mix until smooth, add the egg and mix again until combined.
Add the dry ingredients to the cheesy mix and knead it together to form the dough.
Wrap the dough in plastic and allow it to chill in the fridge for 20 minutes. 
Once the dough has chilled, dust your work surface with some almond flour. 
Divide the dough into 6-8 small pieces.
Roll the dough into balls and set them back in the fridge to help keep their shape. Our Handy Tip: We suggest rubbing olive oil on your hands to help roll the dough into perfect balls without creating a sticky mess.
Line your baking tray with some parchment paper and bake the dough balls for about 20 minutes. They will be golden brown when ready. 
Allow your rolls to cool before cutting them.
Smashed Patties
Using a fork, mash the minced beef, minced garlic, fresh thyme, salt, and pepper into a bowl until all the ingredients are combined.
Next, divide the meat into small portions (enough for each bun).
Roll each portion into a ball and flatten slightly or until it forms the shape of a patty. Make a slight indent into the center of each patty, this will help to hold its shape better.
Add a little olive oil to a nonstick pan and set the stove to medium heat.
Cook the patties on both sides until they are cooked the way you prefer them.
Assemble your patties and buns, dress them up with some toppings or enjoy them with homemade keto mayonnaise and ketchup.
More Keto Lunch Ideas On The Go
If you are looking for more lunch box fillers why not try a few of these suggestions:
Sliced cucumber, avocado, carrots, celery, and tomato
Blueberries
Almonds
Boiled eggs
Cheddar cheese rolled up with sliced turkey
Grilled broccoli
Chia seeds
Keto bread rolls
Do you want to find an effective Keto treatment? Check out our top rated Keto products